Extraordinary Experience
A professional nail salon that does everything from natural nail care services to artificial enhancements.
Let The Nail Departments professionals transform your hands and feet. Try an artificial enhancement or relax with a customized pedicure or manicure using state of the art equipment and products. Our team will use their skills to make you look better and feel better.
Give us a call or use our online booking system to schedule an appointment today!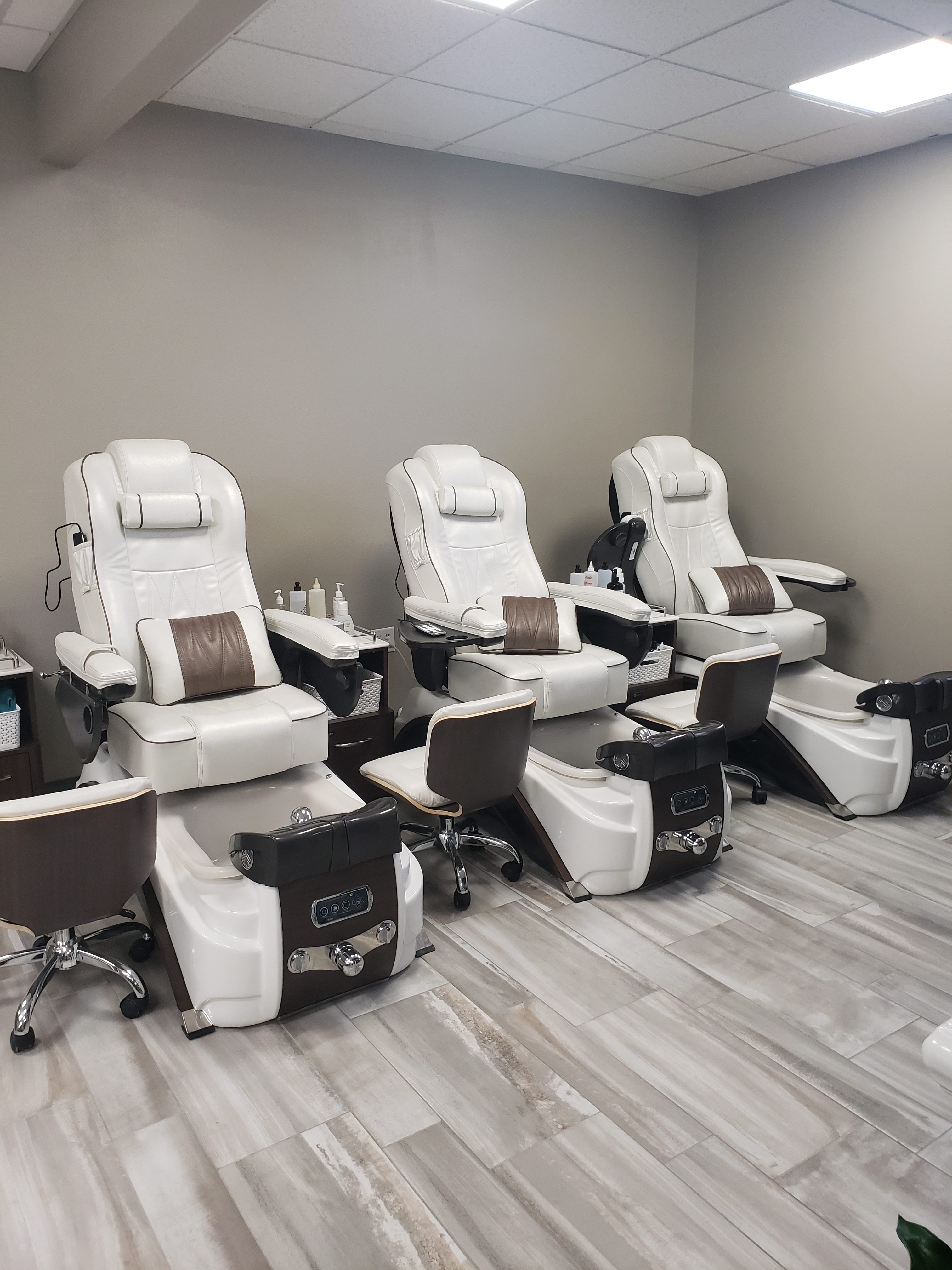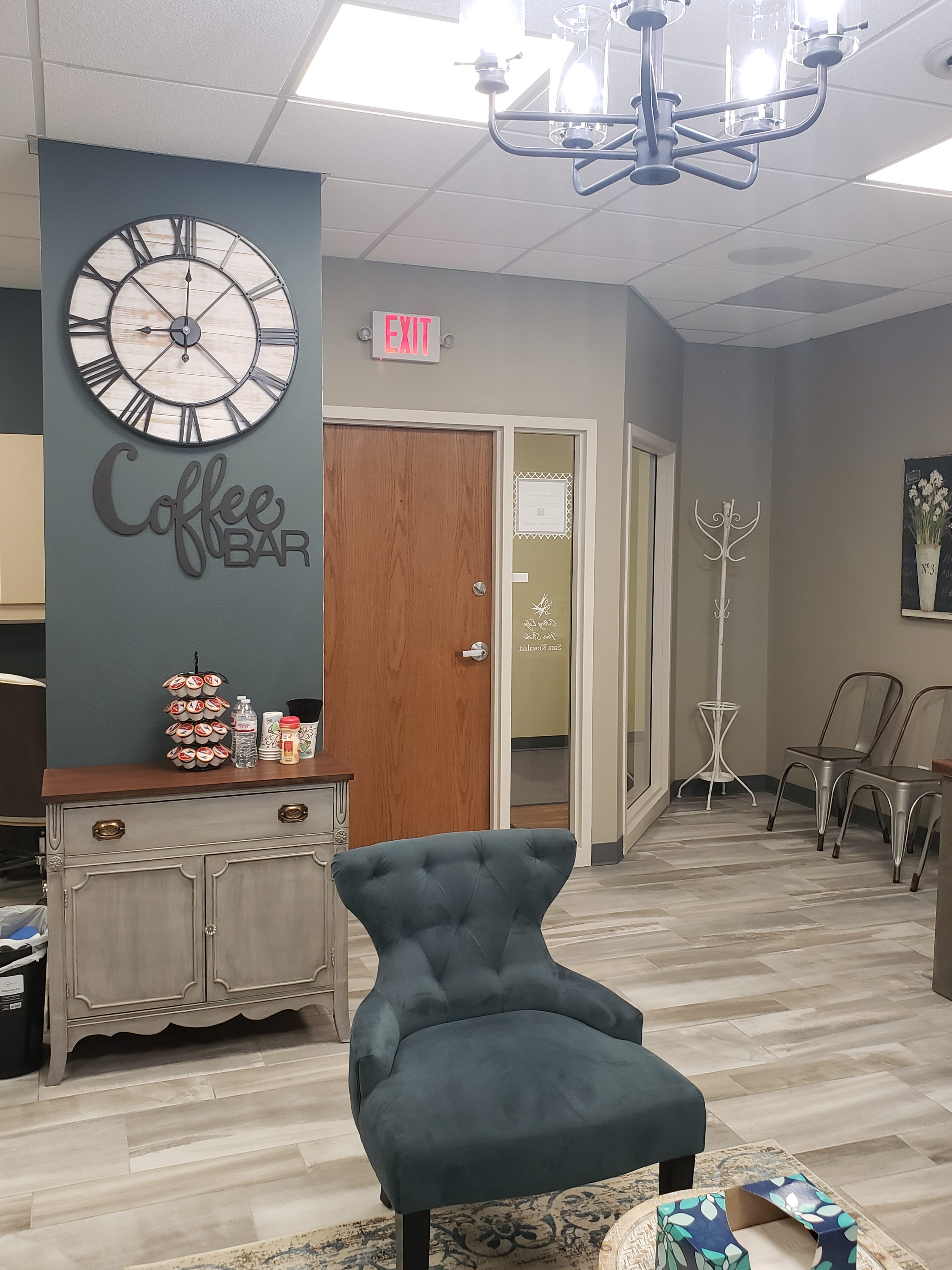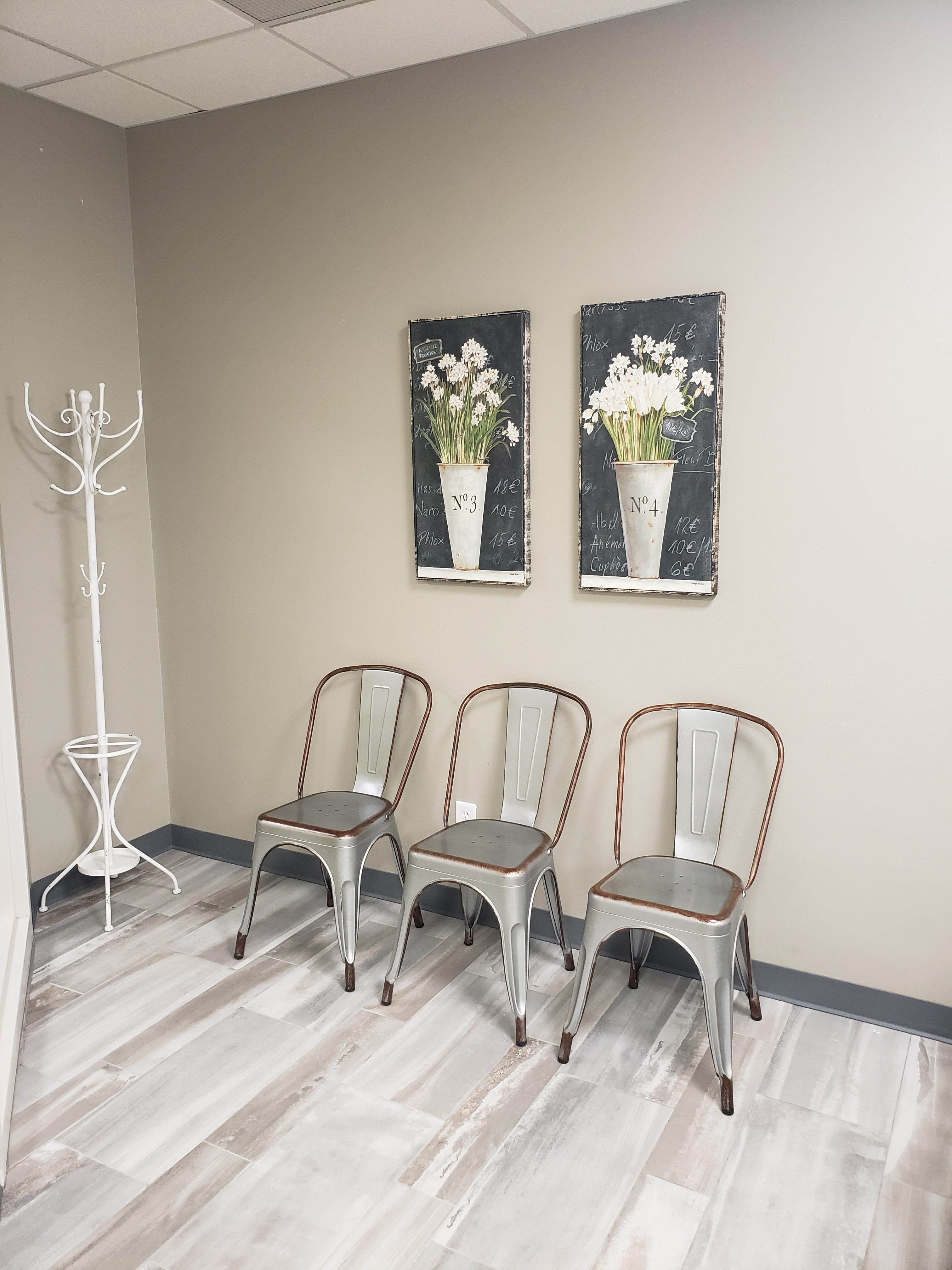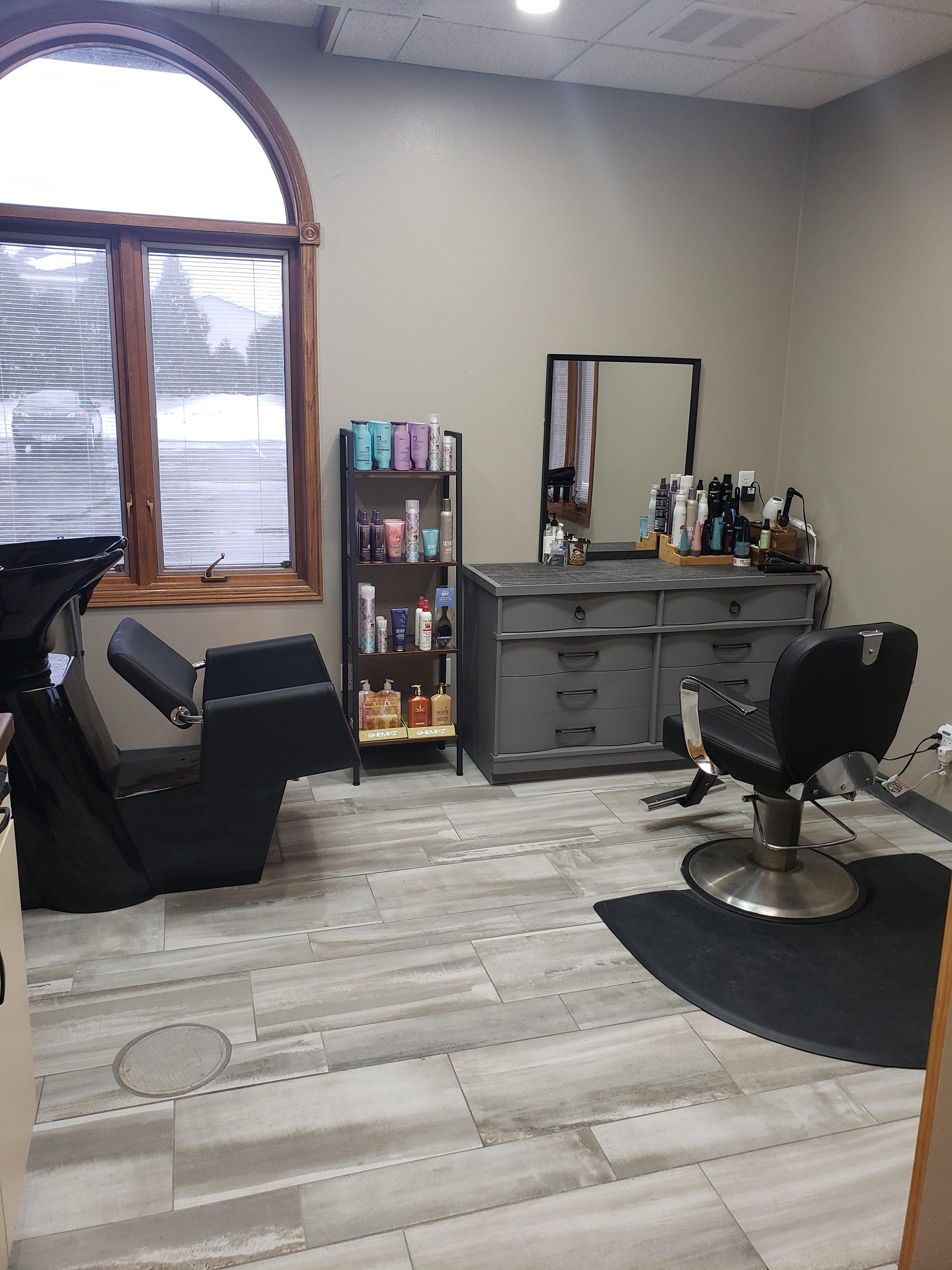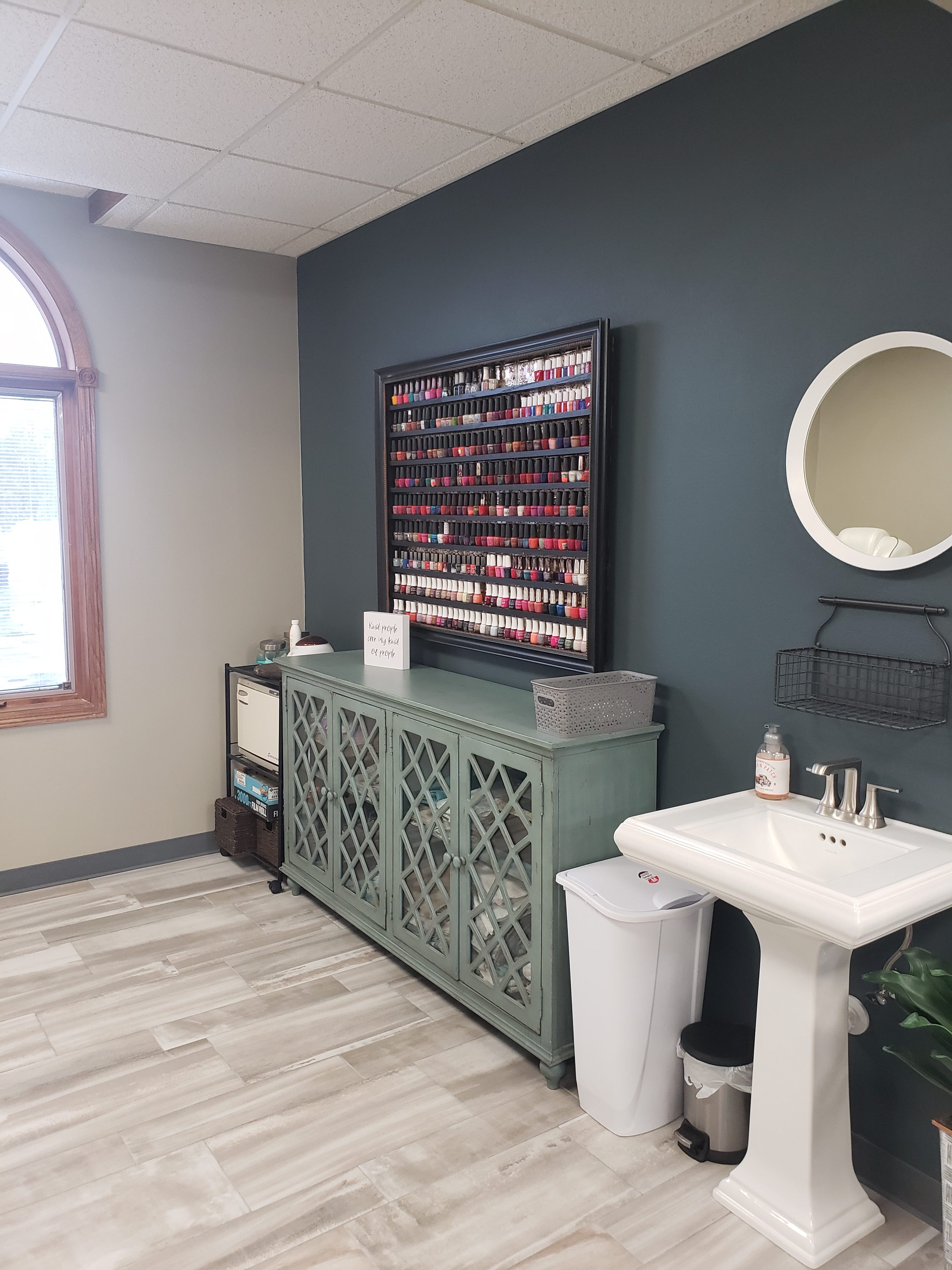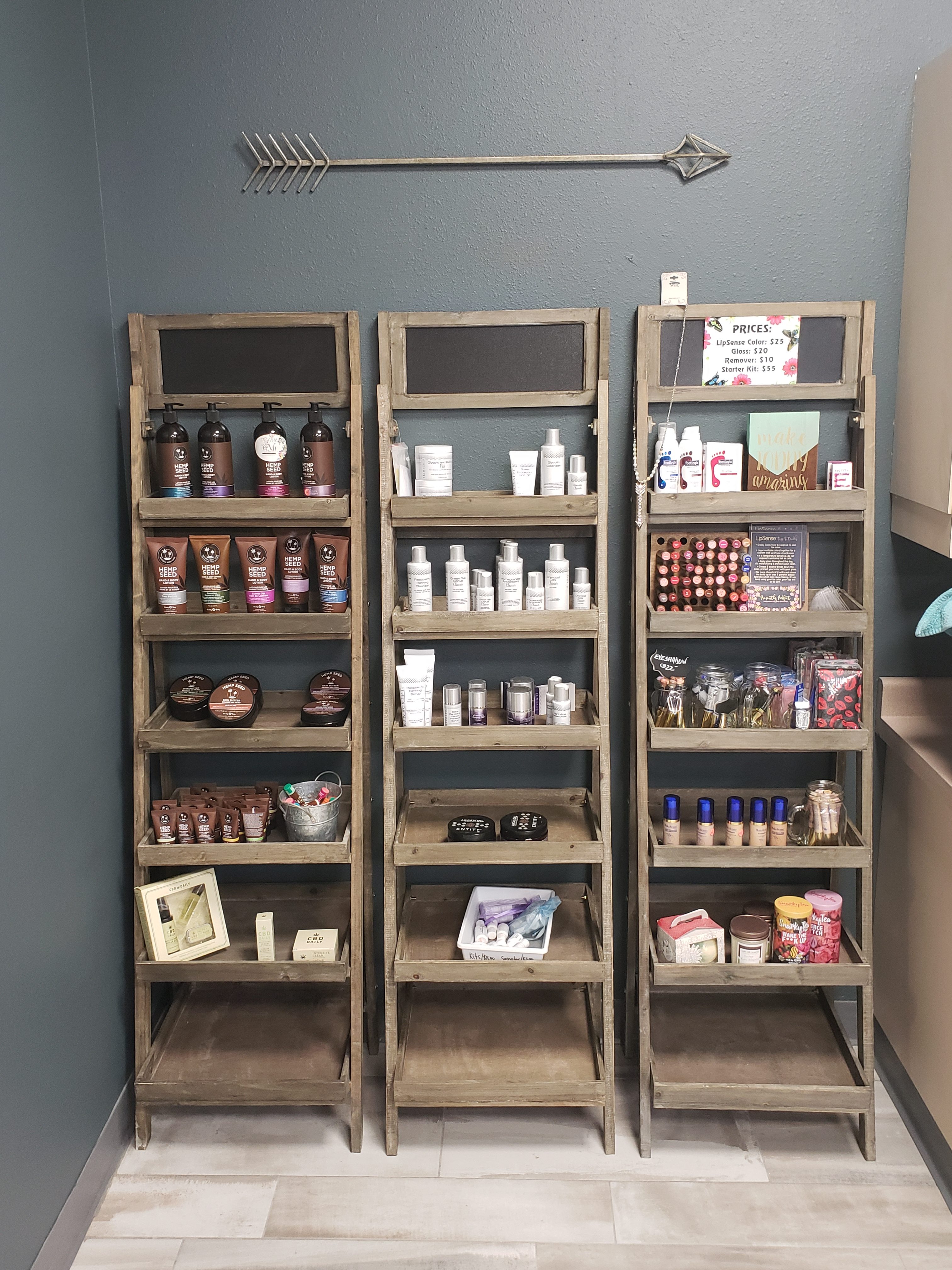 The Nail Department is a well established salon with a team of licensed individuals that bring over 50 years of combined experience. Here, you can be assured that we will find the perfect solution to all your nail care needs.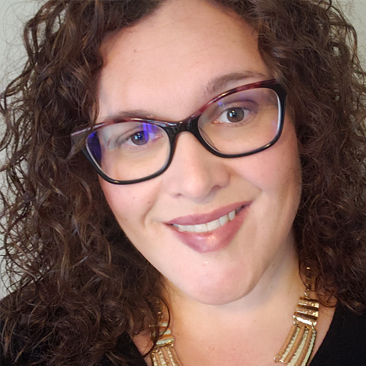 Janna Jahr
Owner/Nail Artist/Educator
Welcome! I am Janna Jahr Owner/operator of the Nail Department & More as well as being an educator and licensed nail technician. I have been in the beauty industry for 20+ years and provide a variety of services including acrylics, gels, gel polish, dip , poly gel, manicures and pedicures. I specialize in design nails with custom artwork as well as the crisp pink and white application of an acrylic classic.
I received my training from Scot Lewis Cosmetology School where I then went on to work at Scot Lewis Salon, Metropolitan nails and Studio 2000. In 2001 I opened my own salon, Hands & Tans Boutique. I further continued my training by joining Entity Beauty as an Educator- Nail Artist in 2006 where I had the opportunity to travel across the country working and training with many of the greats in the industry. By 2011 I had expanded my business and the Nail Department was established. Then in 2019 I was presented with the opportunity to create a space for small business owners like myself in the beauty industry to have their own space, be their own boss and be able to thrive in a salon like environment. So with much passion and dedication my dream became a reality and The Nail Department and More was established. Here we have women from every part of the beauty industry able to work independently in one space. At the Nail Department and More we look forward to helping you with all of your beauty needs!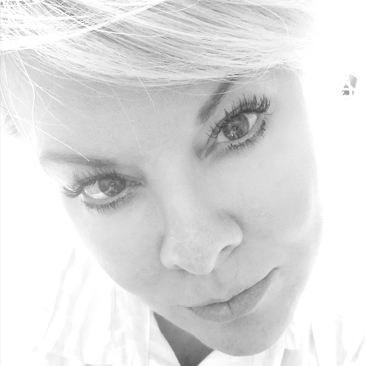 Kerry Kortbein
Nail Tech and Independent Contractor
For over 25 years Kerry has been behind the table providing nail services with a passion that conveys her love for her job. Exclusive training and continued education are an integral part of the overall skill that makes her clients realize the simplicity and satisfaction of a service. Her favorite part of her job? It is hard to pick just one, but most likely if you ask, she will tell you the relationships she builds.
"Connecting and being part of someone's joy, heartache and most memorable life moments is what makes this job incredible."
It is not always about the service but more about the experience.
Kerry provides traditional services such as pedicures, manicures, artificial enhancements and gel polish. She also is trained in toenail reconstruction, precise nails and x-tens nails.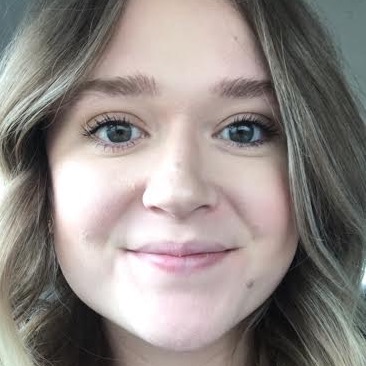 Art has always been a passion of mine growing up. Getting into the nail industry was an exciting way to let that artistic side of me take off. I love learning new techniques and trying out any art designs thrown my way. My goal is to give you the best services with great products. Keeping up with new trends is something I'm always working on as I've only been in the industry over a year. I believe all good moments deserve good nails.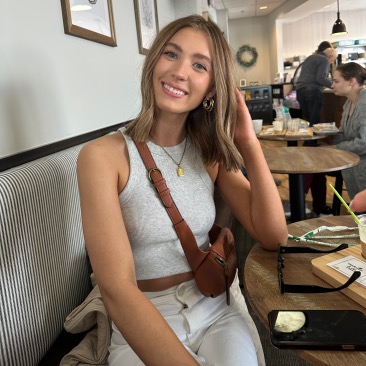 Hi I'm Haley Jahr, I graduated from Minnesota State South East Tech in Winona for my Cosmetology Diploma. I'm excited to join the crew here at the Nail Department and more. I have loved getting to know the clients and have fallen in love with the atmosphere. I enjoy being able to provide many different services for all clients. I have grown up in the salon setting as my mother, Janna, owns the Nail Department and More. I have loved watching the department flourish, from a home salon to the many different services we now have to offer. I am currently focusing on natural nail care, specializing in gel manicures, classic manicures, pedicures, soft gel tips and dip.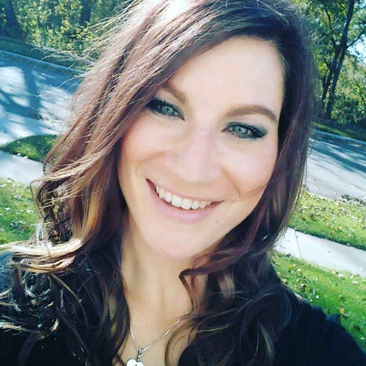 Sara Kowalski
Hair Stylist
I have been in the industry since 2005 and specialize in cuts and colors. The best part about my job is making my guests look and feel their best and I pride myself on fully listening to exactly what they are looking for. I absolutely love being a hairstylist and fully believe that you'll never work a day in your life if you love what you do!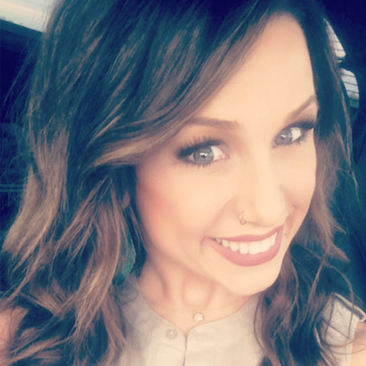 Jean Nicole Burrows
Hair Stylist
Jean is from the La Crosse area and graduated from The Salon Professional Academy in Onalaska. She then worked with an Aveda-based salon for 10 years where she received top of the line training in all areas of color and haircuts. She later went on to start her own business, Hair By Jean, and has a total of 13 years cosmetology experience. She specializes in balayage, customized color, color correction and precision haircuts. She also offers Cezanne keratin treatments, Facial waxing & men's grooming.
When she isn't working with her guests at the salon, Jean enjoys spending time outdoors with her boyfriend and rescue dog, Minnow. She is fortunate enough to have a lot of family in the area and spends as much time with them whenever possible.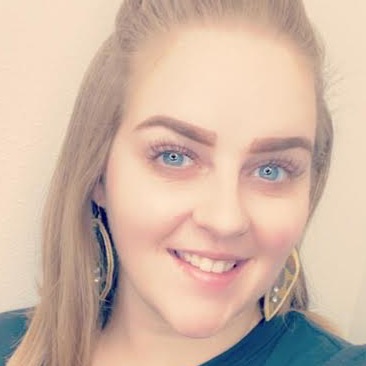 I have been in the hair game since 2015. After graduating from the State College of Beauty Culture in Wausau, WI I moved to La Crosse to start my career. I have worked with many different products lines in the area that led to me finding Davines. Davines is a certified B Corporation, based out of Parma, Italy, that strives to be 100% transparent with their ingredients and really involved in sustaining the environment. I thoroughly enjoy the aroma of each product, performance of the color, and overall health that is restored within the hair.
I enjoy doing so many things behind the chair like blending the perfect dimensional color, texturizing sassy haircuts, and connecting with my guests. Continuing my education is something that means a lot to me. Being able to stay on top of the latest looks ensures my guests leave happy every time and keep coming back.
Follow my social media and make your appointment to be beautified as soon as possible!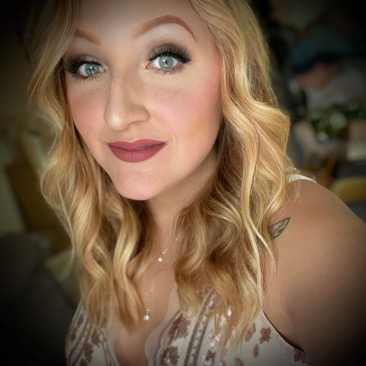 Ariel followed her childhood dream and started her journey as a hairstylist in 2010 and has spent the majority of that time establishing herself as a talented colorist. She joined the TIGI team as a color educator in 2016 until the company was sold in 2021. This allowed her the opportunity to attend many trainings nationwide, internationally, and work behind the scenes at large trade shows alongside many of the industries largest influencers. She has facilitated classes in salons large and small as well cosmetology schools throughout the upper Midwest. She held the position of lead color educator at a large local salon until she became independent in 2018. Specializing in blonding and formulating the perfect bespoke red, she enjoys nothing more than getting her "color wheels" rolling and is truly up for any challenge. Ariel has a meticulous, personable approach and enjoys nothing more than helping you be the best version of yourself!
Book an appointment by calling: 608.385.2988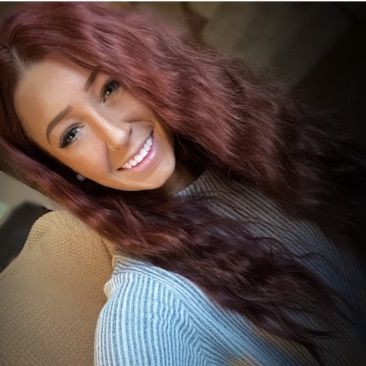 Tamara, a Wisconsin native, received her education in Green Bay at the Wisconsin College of Cosmetology. Following her passion, Tamara has been providing barbering services since 2011. She loves learning new techniques and styles from some of the industry's best. Her goal? To continue to be successful and have her own business.
Outside of her skills of barbering, Tamara enjoys being a car enthusiast and doing her own car modifications. She also enjoys the hot summer days, being on the river with her husband, and spending time with her dogs, family, and friends.
Contact Tamara via phone/text (920)323-3387 or email at tamarathebarber@gmail.com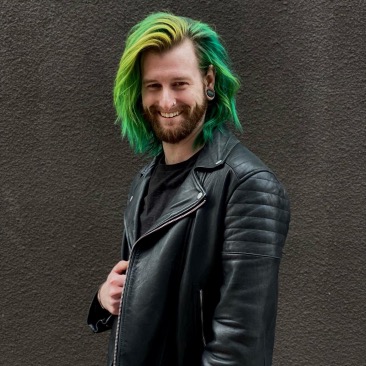 Loren Lifka
Hair Colorist & Barber
Loren is an Independent Hair Colorist and Barber serving the greater La Crosse area. His hair journey began with learning color theory from his mother. That passion was solidified following a 10-year of retail management career where Loren discovered his passion for fashion and aesthetics.
Loren combines his inspiration from pop/queer culture with his education, Bachelor of Science Degree, and Cosmetology, to focus on helping his clients not only achieve hair desires but also attain and maintain hair health. He specializes in vivid colors, textured haircuts, and contoured colors.
When Loren isn't behind the chair, you can find him with friends, family or catching a live concert.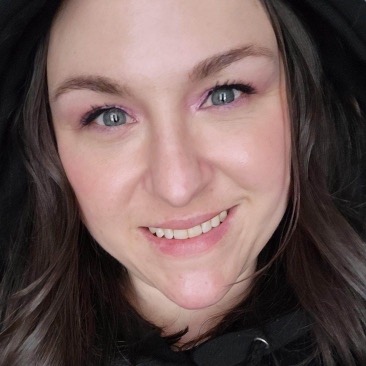 Hi, my name is Shana and I've been in love with skincare for years! It all started on Instagram. I was posting about my skincare (I was obsessed with #texturetuesday lol) which led me to an amazing community of like-minded individuals who also love skincare! I also rediscovered my love for science which led to hours and hours of research of ingredients which, in turn, led to the desire to do, an be, more! This passion is how I ended up enrolled in the esthetics program at The Salon Professional Academy, and at the age of 36, I became a fully licensed Esthetician in Wisconsin.
I've been working in a local salon and spa for the past four and a half years and I've finally decided to open my own business. I'm now the proud owner of Serenity Spa by Shana, LLC. I do everything skin! Facials, dermaplaning, waxing, lash lifts, and lash and brow tinting!
I definitely have a passion for the science behind skincare and I love to share that knowledge with my clients so they can make better choices in their skincare purchasing decisions.
Dermaplaning is my favorite service to offer for its wide variety of benefits! Not only does dermaplaning help the skin feel and look smooth, it also helps minimize fine lines and aids in better absorption of at-home skincare products for better results overall.
In my free time, I love to read historical fiction and make jewelry. I'm a lover of crystals and gemstones of all varieties but most especially rose Quartz and amethyst.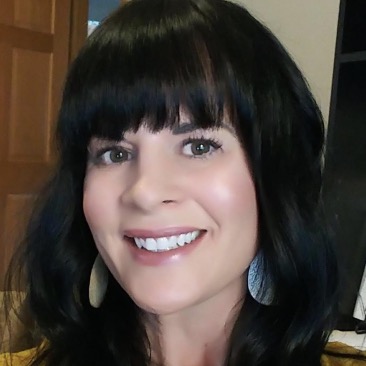 Amy Richardson
Esthetician
Welcome to Bloom Beauty Studio! Here's a little look inside my world. After
spending twenty-five years in the corporate business world, I chose to change
directions and follow my passion for all things beauty and went back to school
to become a licensed Esthetician at MN State College Southeast in Winona,
MN. I have continued my learning path with certifications in chemical peels,
derma-planing and micro needling.
After working in a beautiful local spa, I chose to open my own studio suite so I
could fully dedicate my knowledge and treatments to corrective skin options.
Whether you have acne, sensitive, or aging skin I want to help you create a
treatment plan that works for both your skin and your budget. Not everyone
can afford or may desire to go to a medical spa or clinic setting, however I
offer many of the same treatment options in a smaller setting and I will take
the time to truly listen and assist you in treating current skin conditions and
delay the aging process. I love working on all types of skin and all genders,
whether you're 13 or 90, everyone deserves to live in their best skin.
I use a professional line of skincare products from both Image and Circadia
and my facials are customized in every step. In combination with
derma-planing, enzymes, gel-based chemical peels, and micro needling I will
also be offering facial waxing, eyelash lifts and tints, eyebrow laminations and
tints, with more services to be added in the future.
Outside of the studio, I enjoy quality time with my husband and two teenage
children. I can often be found hiking local trails with my energetic Weimaraner,
Blu or reading a book by the pool in the summer. I also love music, attending
concerts, and traveling to sunny locations in the desert or by the ocean
(always with plenty of SPF)!
I would love to see you in the studio soon to discuss your skincare goals. I
waited many years to follow my dream of helping others and I would be
honored to help you discover your best skin possible and most beautiful self.
"Great table side manner, ideas and artwork. I would highly recommend. Also very knowledgeable about nails, techniques and products used. Janna is also one of the most talented nail artists in the entire Coulee Region and far beyond!"
REBECCA EDWARDS
"Service was above and beyond my expectations. Reconstruction on both large toenails, back in sandals 1st time in 5 years!!! So happy with customer service as well as technical ability. Thank you Kerry! Looking forward to many more future appointments."
PAMELA STOFFEL
"Kerry is the best! She deals well with all of my nail issues, always coming up with solutions. I appreciate that she keeps herself educated on the latest tips, tricks, care, products, etc."
WENDY FRANKE
"First time there and I had Bobbi. She did an awesome job! I absolutely love the nails."
KAY EVANS
Take some time. Treat yourself. You deserve it.
Use our online booking system to schedule your appointment today!